Content Marketing is designed to engage your audience in interesting content and divert their attention from the priority focus of your company's performance. You need content marketing to create a brand rather than just be a company that offers a service.
Your Content Marketing Strategy
How to Develop Content Marketing
Content Marketing can relate to any and all of these listed items
Audience Engagement
Search Engine Optimization
Brand Salience
Brand Performance
Brand Imagery
Brand Judgment
Brand Feelings
Brand Resonance
Customer Acquisition
Customer Retention
Lead Generation
Website Traffic
Content Marketing strategies can be as simplistic or complex as your company needs them to be. The import thing to note is that you need to have a plan.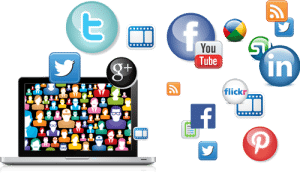 Develop A Plan
Identify your short-term and long-term business and marketing objectives.
Develop a budget approximately 2% – 5% of your annual revenue goal
Identify your target audience(s) and know where to find them
Build a Content Bank
We find that it's not just about what you say but also the way you say it. Your content must be assembled in a way that your audience can relate and enjoy the experience of learning. Take the time to develop your own content in a way that will allow you to engage your customer and keep them interested. These slight differences are what separates a good brand from an Industry Leading Brand.
Look for content in Social Media, Blogs, e publications, ebooks, etc.